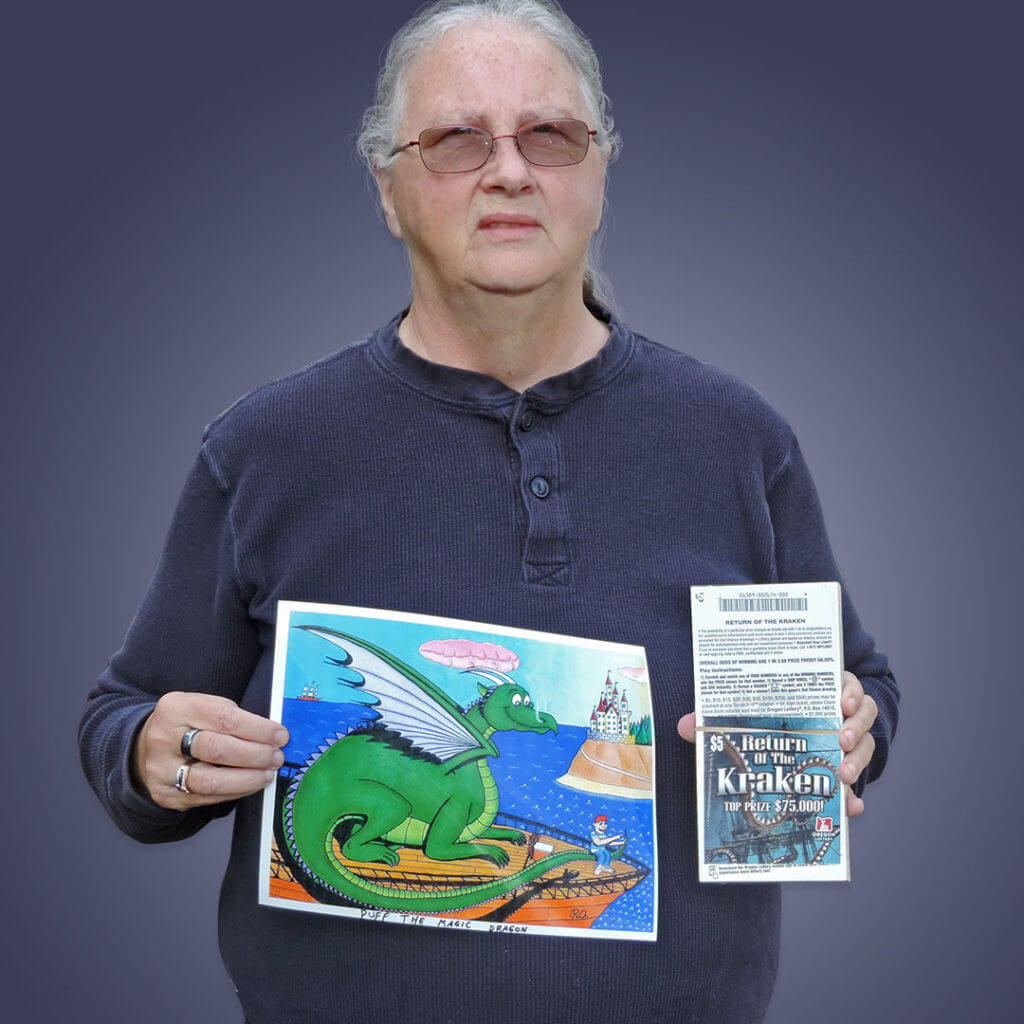 Mary H.Willamina — 09/05/20
A Whole Pack of Fun
Mary H. from Willamina follows the Oregon Lottery on Facebook, a pretty smart move for anyone interested in Scratch-it giveaways. She recently saw a lottery post about that very thing. To enter, all she had to do was comment on the post with her favorite mythical creature. Mary entered with Puff the Magic Dragon. And, magically, Mary won!
Mary received a full pack of Return of the Kraken Scratch-its. That's a $250 value and a whole lot of scratchin' fun!
Be sure to follow the Oregon Lottery on Facebook. We frequently run giveaways just like this one. And who knows? Maybe YOU could be our next free Scratch-it winner!