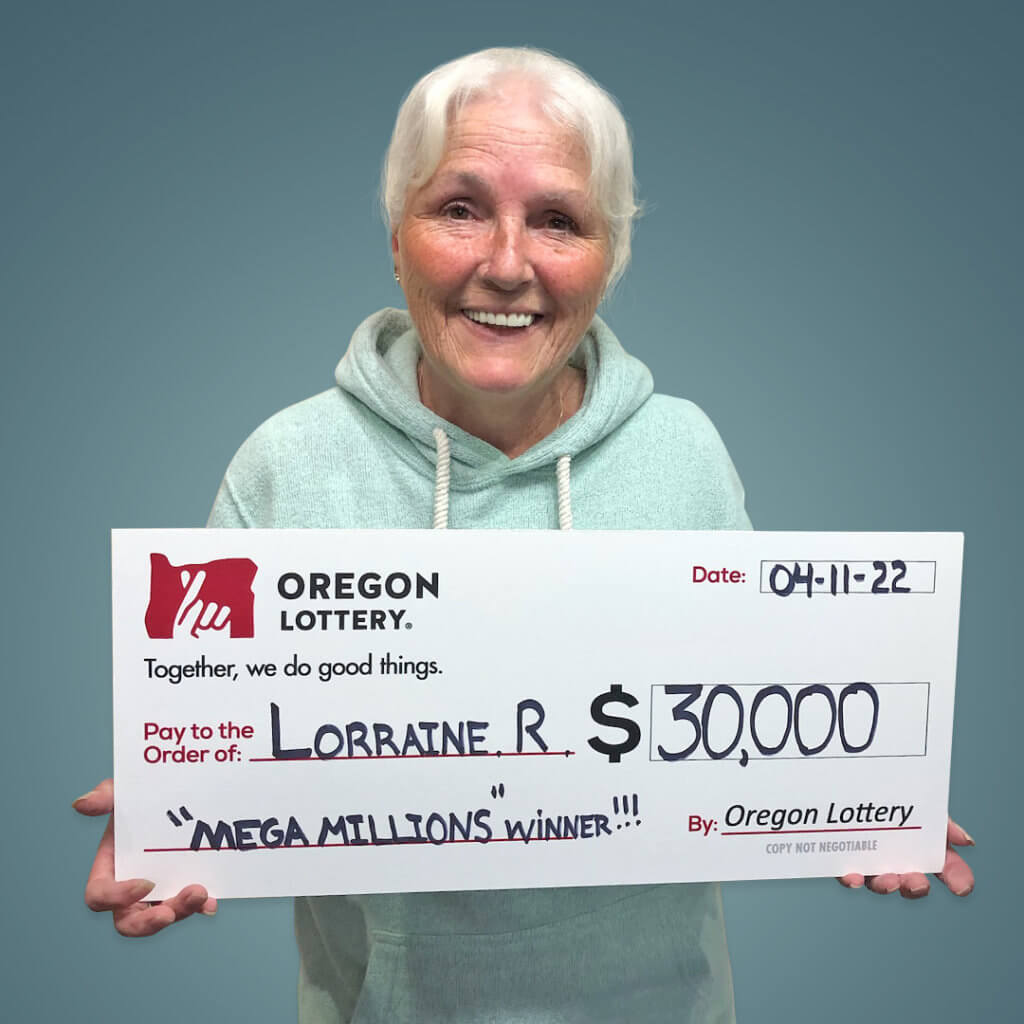 Lorraine R.Myrtle Creek — 04/11/22
Lorraine Wins Big Twice — 5 Years Apart
Lorraine has her favorites. Her favorite Oregon Lottery games are Lucky Lines and Mega Millions. And she has a favorite place to buy her lottery tickets too: Ray's Food Place in Myrtle Creek.
But which came first? Did her big wins lead to these things her becoming her favorites? Or did her tendency to stick with her favorites have anything to do with her big wins?
It's a mystery! But what Lorraine can say for sure it that she got very lucky back in 2017 when she won $53,000 playing Lucky Lines. And just recently, she won $30,000 playing Mega Millions! That win happened earlier this month, and Lorraine was so excited she drove two hours through rain and hail storms to claim her win in Salem.
As is often the case, Lorraine buys lottery tickets regularly, and only very few are winners. In her case, she's happy to know that the dollars she spends help do good things for Oregon, especially the support that goes to veterans and our public schools. And she's always happy to support retailers like Ray's in Myrtle Creek.
Congrats on both wins, Lorraine! And if you happen to win big again, please drive safe. We'd love to see you again in Salem!