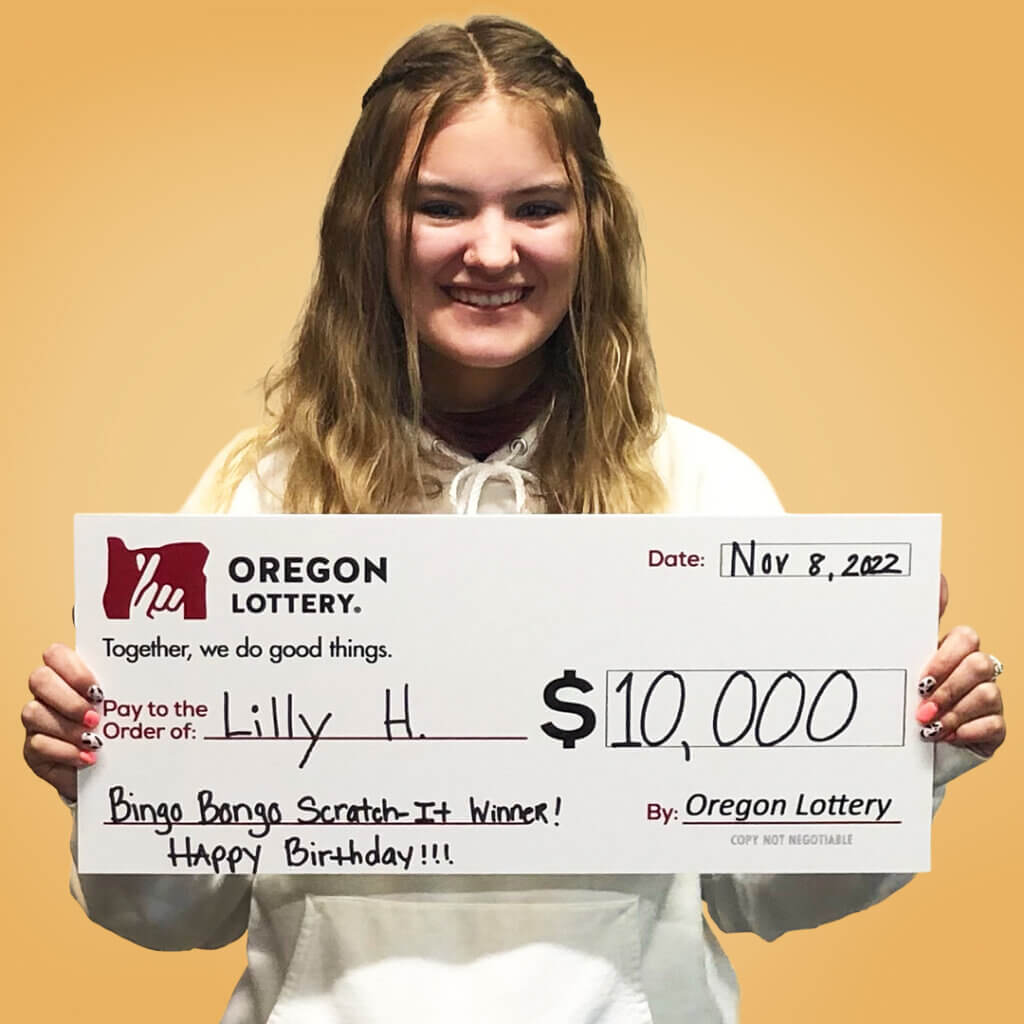 Lilly H.Prineville — 11/08/22
A Right of Passage
Certain birthdays come with their own rights-of-passages. For 18 year olds here in Oregon, one of those first ceremonial steps into official adulthood might include playing lottery Scratch-its for the very first time.
Lilly's aunt decided that a selection of Scratch-its, purchased at their local R&R Grocery store, would make a great present for her niece's 18th birthday.
During a celebratory dinner at Dillons Restaurant in Prineville, Lilly opened her gift and began scratching. After playing a colorful bingo ticket (called Bingo Bongo), Lilly was pretty sure she'd won $100!
But her aunt scanned the ticket on the Oregon Lottery app and revealed even better news. That ticket wasn't a $100 winner — it was actually a $10,000 top prize winner — and the whole restaurant was suddenly buzzing with the happy news!
The timing couldn't have been better. Just a couple of weeks prior, Lilly found out she'd been accepted at the University of Oregon. She figures her unexpected prize will be a great help with upcoming school expenses. Now that's a happy 18th birthday!