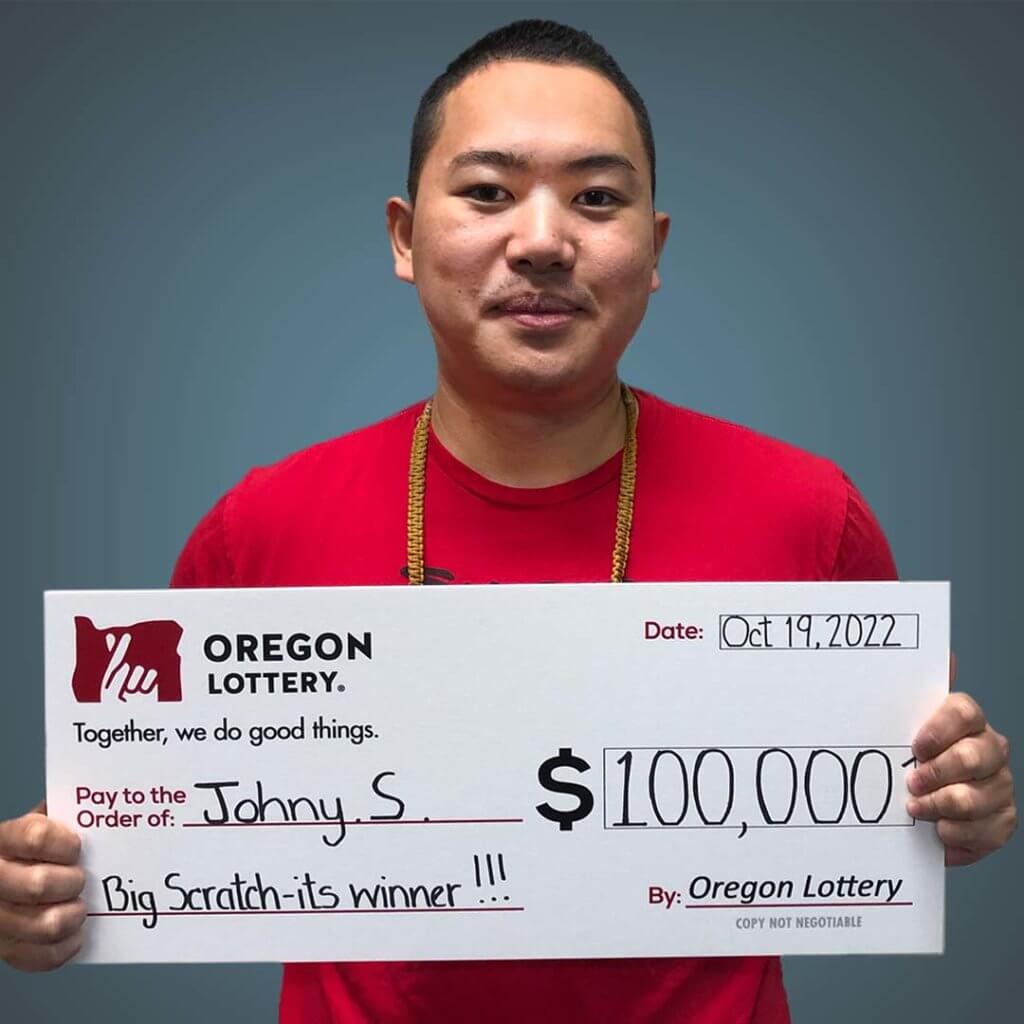 Johny S.Gresham — 11/01/22
That Winning Feeling
Johny loves Scratch-its. He loves holiday Scratch-its; he loves regular Scratch-its. He loves knowing that, even when he doesn't win, he's helping support important causes in Oregon.
But let's face it — he loves winning just a little bit more. Who wouldn't?
Johny got confirmation about how much fun it is to win just recently when he bought a $10 Hit-it-Big Scratch-it from his local Minute Mart Express — and did indeed "hit it big." Really big. Top prize big. We're talking $100,000 big!
His feelings about his win were so big that he couldn't even sleep the night before his appointment to pick up his winnings in Salem. He said his happiness was indescribable.
Now Johny plans to use some of his winnings to help his family with their restaurant business in Gresham. And he also plans to recapture that winning feeling again, confidently telling our Salem staff he would see them again next month!
We hope his prediction is right. We love Johny's winning spirit!