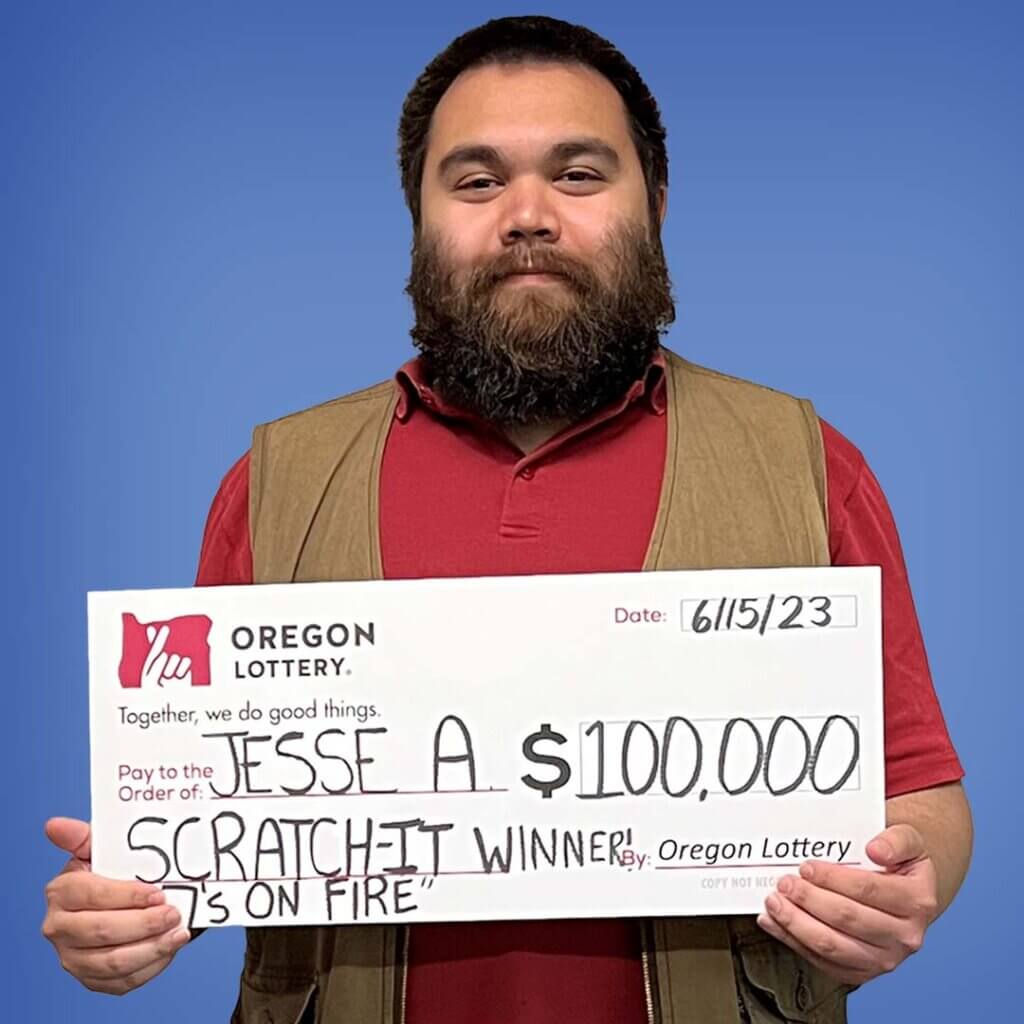 Jesse A – Klamath Falls — 06/15/23
Playing it Forward
Talk about playing it forward! Jesse, who works at the Speedway Express in Klamath Falls, often treats himself by buying a Scratch-it at the end of a long, hard week (we hear ya, Jesse!). One Friday in June, he did just that, buying a "7s on Fire" Scratch-it after wrapping up his work week.
Once at home, Jesse scratched his ticket and was delighted to see that one of his numbers matched the winning number. But he was shocked when he realized the prize was for the ticket's top prize of $100,000! The savvy Lottery player he is, Jesse used the Oregon Lottery app to scan his ticket and double-check that his eyes weren't playing tricks on him.
Understandably, Jesse is still wrapping his head around his big win, but he knows one thing for certain. He'll be donating 10% of his win to St. Jude Children's Hospital. It's a charity that Jesse's father had supported and he's happy to follow in his dad's footsteps in that way. What a lovely way to pay it forward!