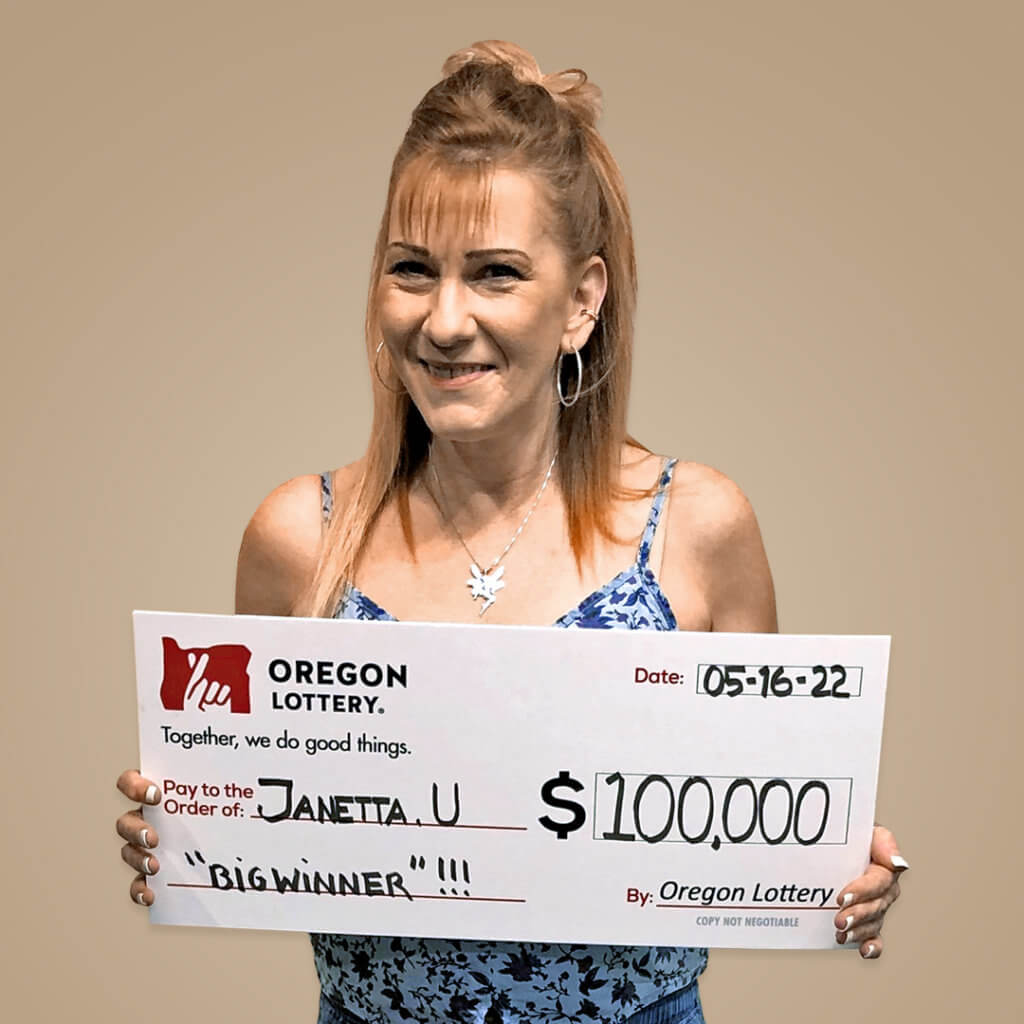 Janetta U.Clackamas — 05/17/22
Slurpees for Life
Two of Janetta's joys in life are Slurpees and playing new Oregon Lottery Scratch-it games.
One of those joys paid off when she won $100,000 playing the new Hot Dice Crossword Scratch-it game, yes, while enjoying a Slurpee.
Wanting one of the cold, blended drinks, Janetta stopped in at a local store, but the store did not have any Slurpees. It didn't have the new Scratch-it game she was hoping to play either. Another stop and still no Slurpee or Scratch-it.
Trying one more location, Janetta stopped in at a 7/Eleven closer to her home in Clackamas. Not only was the Slurpee machine working, but she also found the Hot Dice Crossword Scratch-it she'd been waiting for.
After buying two tickets, Janetta played her Scratch-its at home. "At first I thought I'd won $1,000," said Janetta. "Then I started counting the words and realized I had ten words!" Because of those ten words, Janetta won the game's top prize – $100,000!
Now Janetta has enough money to keep her in Slurpees for life!