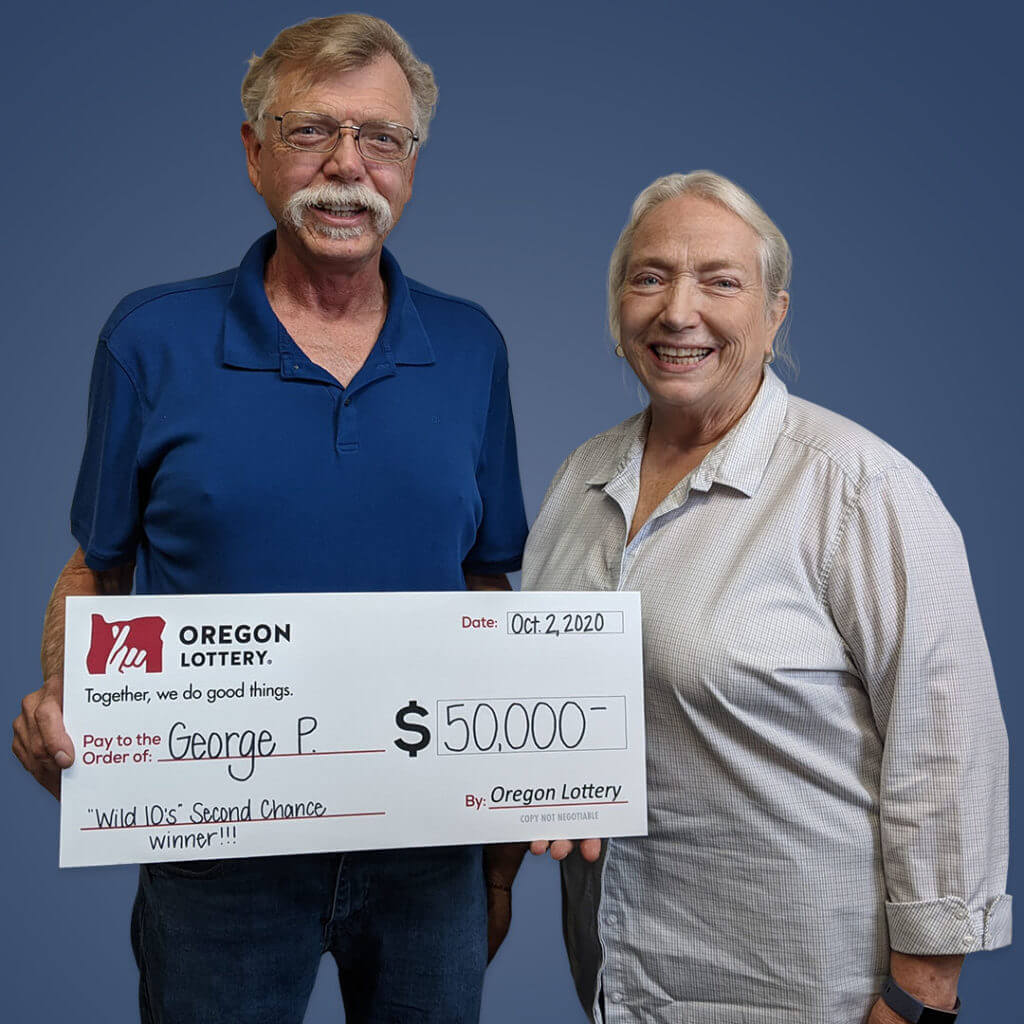 George P.Wimer — 10/03/20
Unbelievable?
George has been buying Scratch-its, maybe two or three a week, for quite some time. And like a lot of Scratch-it fans, he's discovered to opportunity to enter his non-winning tickets into Second Chance drawings for a final chance at the game's top prize.
That doesn't mean he was prepared, however, when he recently got some very good news. One of George's Wild 10s Scratch-its had been drawn as the Second Chance winner!
"I had a hard time believing it," George said when he recently came to Salem with his significant other Jean to collect his prize. "I'm still having a hard time believing it!"
George is a man who knows something about making the unbelievable seem real. He relocated to southern Oregon in 2010 after a full career doing special effects in the motion picture industry. But he was finally convinced of the reality of his win only once he had his check in hand.
George and Jean plan to do a little celebrating before George gets serious about replacing his van, maybe with a vehicle that can tow a travel trailer. No hurry though. Now that he knows for sure that his win is real, he'll have all the time in world to decide what to do with it.