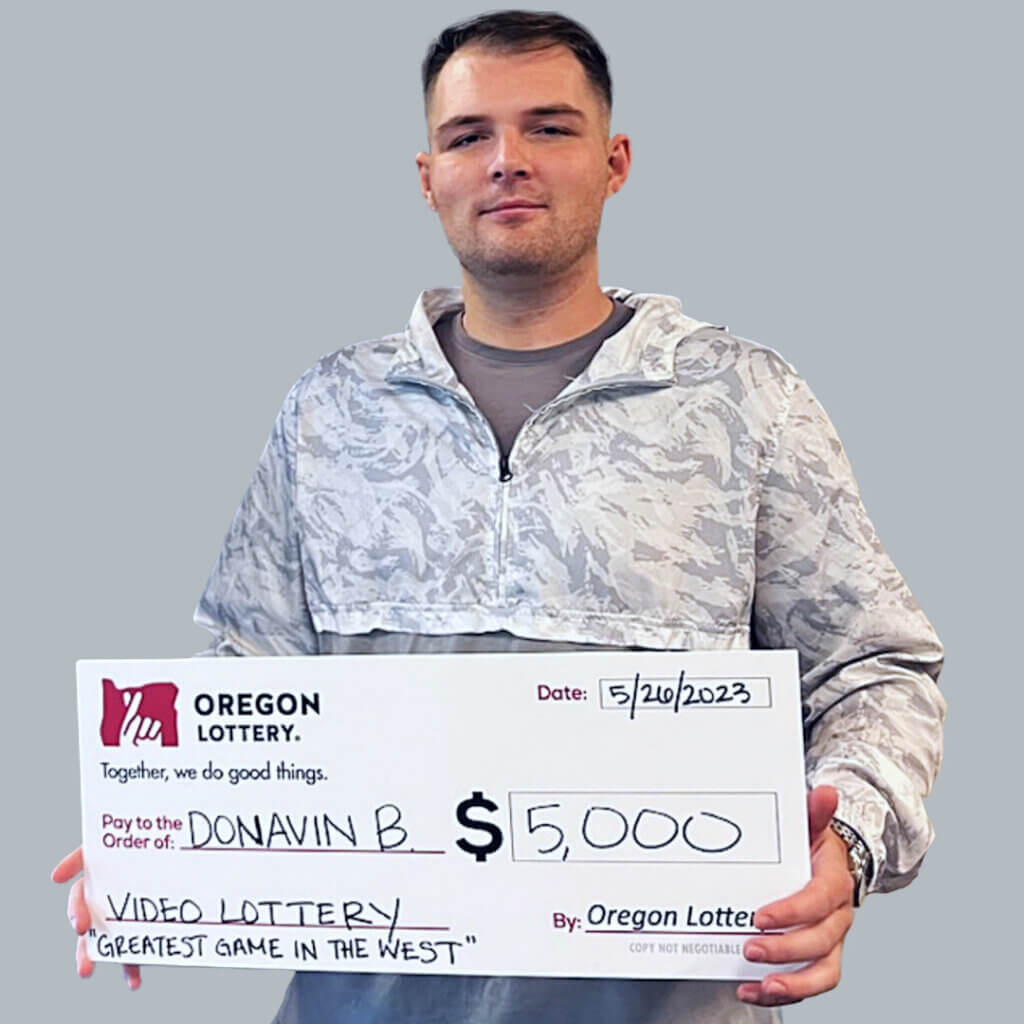 Donavin B – Portland — 05/26/23
A Memorable Memorial Day
Donavin B., a dedicated Army service member currently stationed in Hawaii, decided to make the most of his leave and ventured into the Flipside Bar and Carts in Portland. Little did he know that his decision to try his luck would lead to an exciting time.
Donavin's chosen game, "Greatest Game in The West," proved to be a winning choice, as he hit the jackpot for a remarkable $5,000.00 prize!
With his newfound winnings, Donavin has special plans in mind. He intends to use the money for a trip to Texas, where he will be reunited with his family during a special reunion. It was an honor to converse with Donavin, and his win makes this Memorial Day special, allowing us to celebrate alongside an active military service member.