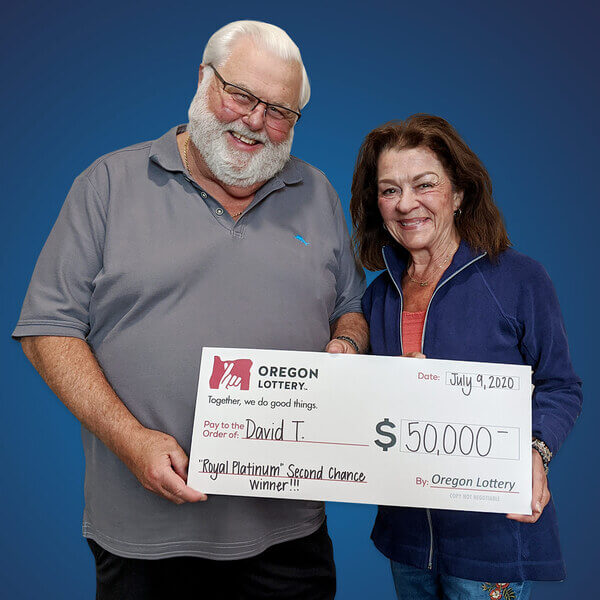 David T – Tigard — 07/07/20
Second Chance Surprise
David and Patty have been playing lottery games for years. David once won $3,700 playing Pick 4. Another time he matched five out of six numbers on Oregon's Game Megabucks for win of about $5,000. Not bad!
But even these faithful players were taken by surprise with their recent Second Chance win. Like many Second Chance players, they input their non-winning Scratch-its into the website and then essentially forget about them. But when the couple returned home after a recent trip, they found a letter from the Oregon Lottery waiting for them. David had to read the letter to Patty twice just to make sure it said what he thought it said. "He had this look of total amazement on his face," Patty said. But she confirmed the news—the couple won $50,000 on a Royal Platinum Scratch-it!
Under normal circumstances, David and Patty would be planning a big trip to celebrate their win, with Hawaii being their probable first choice. But until travel restrictions are fully lifted, they will probably bank their win until they decide what to do. "There are so many options!" they agreed.