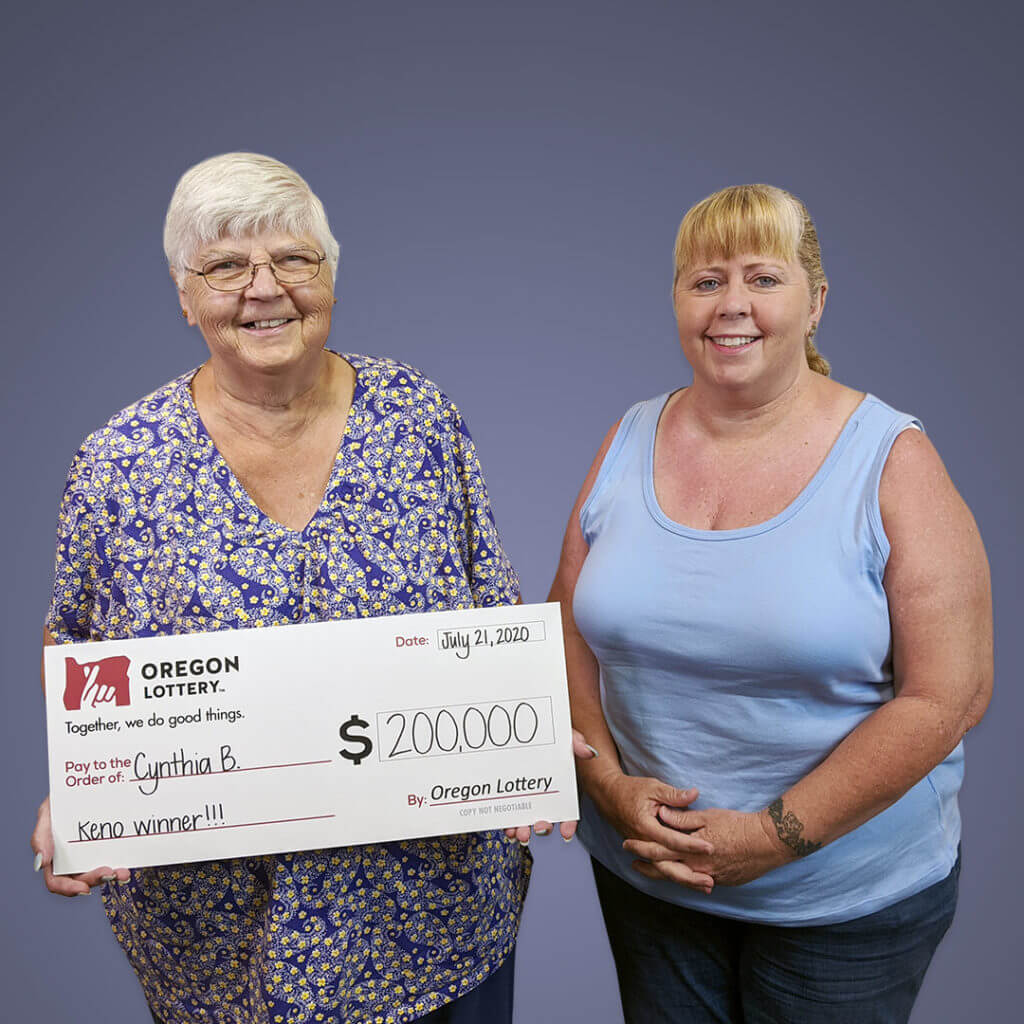 Cynthia B.Riddle — 07/16/20
Small Town, Big Win
After 36 years working in a local Plywood mill, Cynthia saw no reason to leave the town of Riddle. She's been enjoying retirement in the small town, living in a manufactured home, and single-handedly raising the population (normally 1148), at least temporarily, with a Thanksgiving reunion dinner of more than 200 people that she hosts every other year. With most of her kids, grandkids and even two great-grandchildren nearby, life was already good.
But thanks to a Keno win, it just got even better!
Cynthia enjoys "Thirsty Thursdays" at one of her favorite spots, The Sportsman. Every week, she plays Keno there with two sets of special numbers, each based on loved ones' birthdays. Her own birthday didn't happen to fall on a Thursday this year, but the first time she played Keno after her big day, she hit big, winning $200,000 on the Keno 8-spot!
"When the bartender scanned my ticket and told me the news, well, I can't tell you exactly what I said," Cynthia winked. But needless to say, she and everyone in the place was thrilled with the news.
Word travels fast in a small town like Riddle. "Now people honk and wave at me all the time—people I don't even know!" Cynthia said.
Cynthia's daughter Tina brought her to Salem to claim her big win. Cynthia's considering upgrading her manufactured home but hasn't decided exactly what she'll do with her win just yet. One thing's certain: It was probably the happiest belated birthday celebration ever!