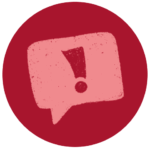 Video Lottery Contract Application Update
Thank you for your interest in adding Video Lottery to your business. At this time, we are not accepting new applications for Video Lottery contracts.
This past fall, a new temporary rule was put in place to support lifting the pause placed on new Video Lotter contract applications that began in December 2021. The temporary rule allowed retailers to make a request via a Video Lottery Application Interest Form, enabling Oregon Lottery to conduct random drawings for prospective retailers to begin the application process.
Our first drawing occurred at the end of October, when we drew 42 prospective retailers. Our second drawing for prospective retailers will occur on or before January 21, 2023. Through this process we will be offering a total of 50 entrants a Video Lottery Contract Application. The deadline to express interest and be included in the drawing was December 30, 2022. All interested applicants will be notified of the drawing results by February 1, 2023.
In February, the temporary rule will expire, returning us to a pause on new Video Lottery contract applications. After this date, no future drawings are scheduled.
Please note that updates to the application process, and information on when applications for contracts will resume, will be posted here as they become available.