Mercedes Muñoz
Oregon's 2020 Teacher of the Year
The very best teachers are the ones who inspire their students to reach for the stars. The Oregon Lottery is proud to sponsor the Oregon Teacher of the Year because we believe in celebrating teachers who are truly transforming lives and communities in our state–teachers like Mercedes.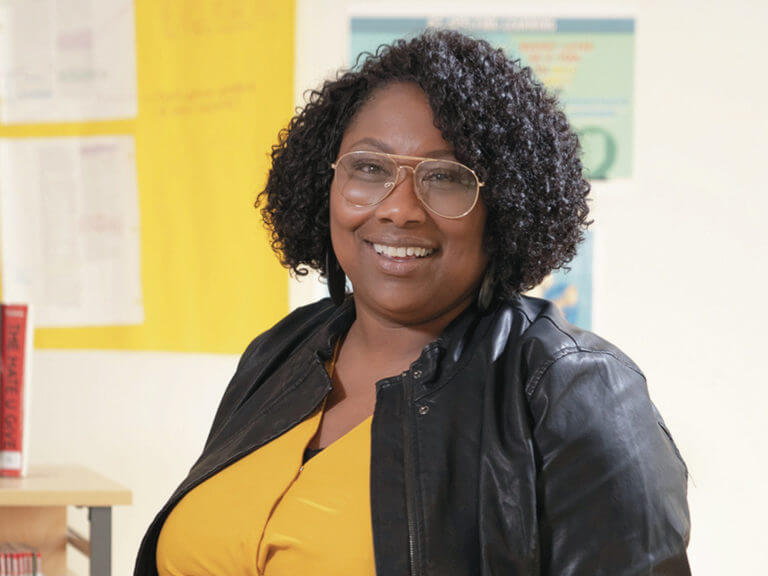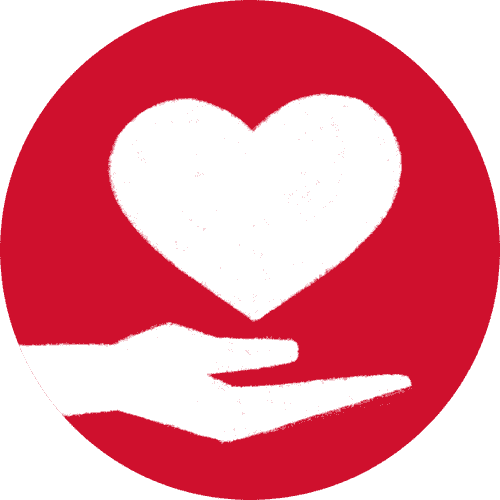 More than a hero–meet an extraordinary teacher
Teacher. Advocate. Mentor. Coach. 2020 Oregon Teacher of the Year Mercedes Muñoz does all of that and more, but in a classroom full of kids from historically underserved communities. Mercedes provides daily hope and encouragement to a wide range of students with different academic, social and emotional needs.
About Mercedes
Mercedes is a learning specialist at Franklin High School in Portland. She's described as a "force of nurture" and a champion for the learning needs of all students, ensuring they are seen, heard and prepared for their lives after high school. She's a member of the Franklin High Equity Team, and very involved in the recruitment of historically underserved students to the school's Advanced Placement Program.
In short, Mercedes Muñoz is transforming the lives of those in her classroom and helping her students find the best in themselves. There are hundreds of teachers who provide that same impact for kids all over Oregon, and Lottery dollars help support what they do.
A poet herself, Mercedes works with Franklin's
poetry slam committee. Here is just a sample
of her amazing work…
Some days my hands feel feeble
The strain of holding much causes my fingers to cramp
My breathing more rapid
My thoughts more full
And then, a rambunctious shout of "Mrs. Munoz"
brings the corners of my mouth into a full blown smile.
I forget about worrying.
I remember the example of these precious ones entrusted to my care.
Every day, there is room for grace.
Drink it up.
Relax those hands.
Breathe.
We. Are. Enough.
Each of us doing what we can.
​By Mercedes Munoz October 17, 2019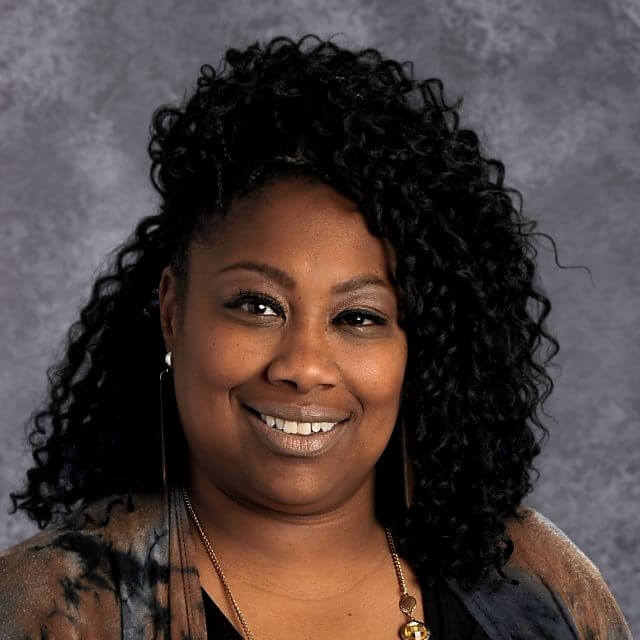 Oregon Teacher of the Year
Is there a teacher in your community who deserves to be recognized for their amazing work? Nominate them for Oregon Teacher of the Year!
Nominate a Teacher
Oregon's 2021 Teacher of the Year: Nicole Butler-Hooton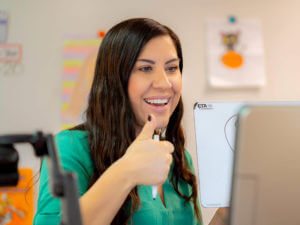 For the 2020/2021 school year, the Teacher of the Year baton was passed from Mercedes to Nicole Butler-Hooton, a second-grade teacher from Eugene's Irving Elementary School.