Scoreboard Prop Bets for the Big Game
February 2, 2021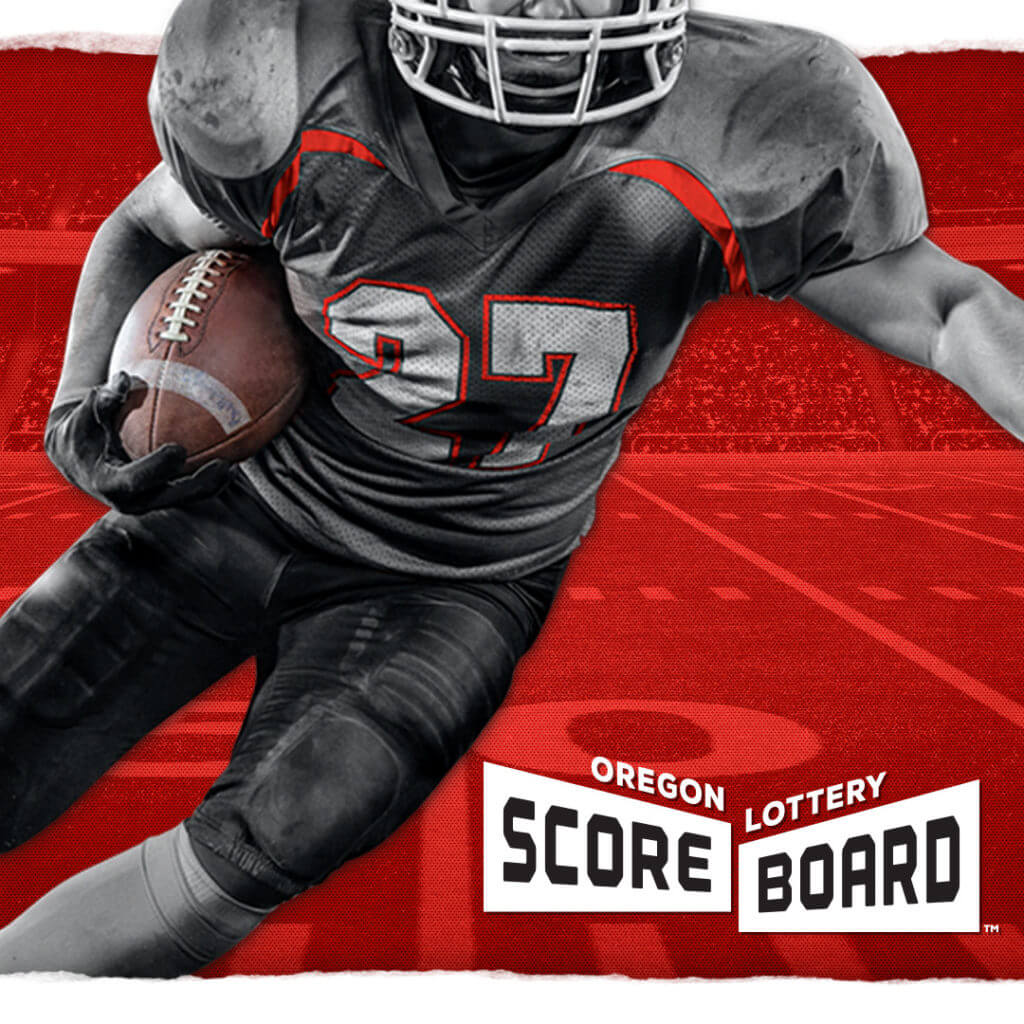 Feb. 2, 2021 - Salem, Ore. – The next NFL champion will be crowned when Tampa Bay and Kansas City square off Sunday, Feb. 7 and the Oregon Lottery's sports betting game, Scoreboard, offers players a chance to have some fun during the Big Game.
For Sunday's game, Scoreboard players have hundreds of bets options to choose from to help them get into the game! Whether it's who wins the coin toss or if an offensive lineman will score a touchdown, Scoreboard's "prop bets" add a little fun to the game. Here are just some of the Scoreboard prop bets for the Big Game:
– What color will the liquid be that is dumped on the winning coach?
– Was the result of the coin toss heads or tails?
– Which quarterback throws for more most passing yards?
– Who will be the game's MVP?
– Will defenses hold up for a scoreless quarter?
– Will the winning team end the game by taking a knee (Victory formation)?
Oregon Lottery Scoreboard debuted in Oct. 2019 and since that time, nearly $300 million has been wagered. According to the Lottery's Sports Betting Products Manager Kerry Hemphill, since Scoreboard launched, over 10 million bets have been placed with 78,000 registered players.
"We are thrilled that Oregon sports fans have embraced the game," said Hemphill. "January 2021 was Scoreboard's best month ever with over 1 million bets totaling nearly $35 million in wagers. With a year under our belt, Scoreboard is better than ever, and more capable of handling the high volume of wagers during major events."
To play Oregon Lottery Scoreboard or for more about the game, go to https://sports.oregonlottery.org/sports/
Since the Oregon Lottery began selling tickets on April 25, 1985, it has earned more than $12 billion for economic development, public education, Outdoor School, state parks, Veteran Services, and watershed enhancements. For more information on the Oregon Lottery visit www.oregonlottery.org
###