Tigard Couple Win $1 million Mega Millions Prize at Legacy Lottery Retailer
December 17, 2020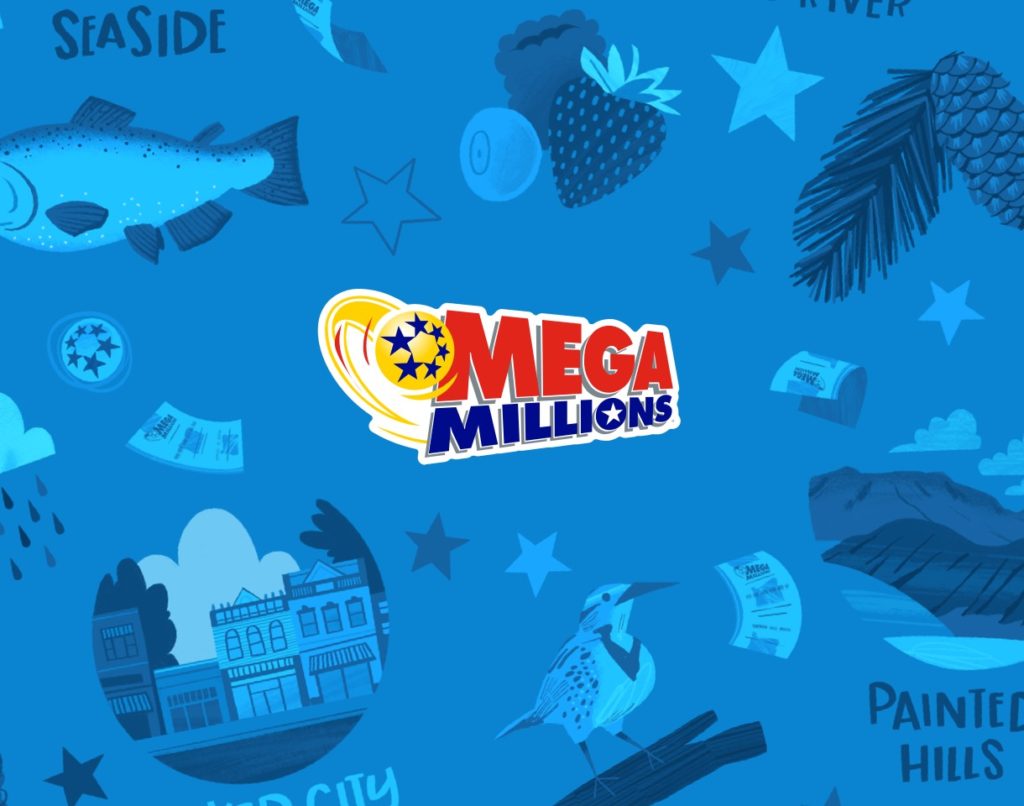 December 16, 2020 – Salem, Ore. – Vanessa Ottinger of Tigard was checking her Mega Millions tickets when it hit her, was that last ticket four numbers, or five?
Taking a closer look, she realized she had matched five numbers. Before getting too excited, she handed the ticket to her husband, Craig.
"What, did we win a million bucks?" Craig asked her.
"Yes!" was her answer.
The couple, by matching five out of five numbers, but not the Mega Ball number, on the Oct. 16 drawing, they had won $1 million playing Mega Millions. If they had also matched the Mega Ball, they would have won $77 million.
If the win was a shock for the Tigard couple, it was an even bigger shock for Sherry Daniels, owner of The King City Liquor Store. The long-time Oregon Lottery retailer has seen its share of jackpot wins, that for some reason just keep happening.
"I think I know what's going on," Daniels said. "My dad, Leo Stratton, owned the store before me, and we lost him about five years ago. I think he is in heaven making sure we have winners. That's the only thing I can explain."
The store has a history of selling jackpot tickets, but its trend has increased in recent years. The $1 million Mega Million prize will be the second time in three years the King City store has sold a ticket that won a large prize. In October 2018 the store sold a $8.5 million Oregon's Game Megabucks ticket. And now Ottinger with her $1 million prize.
"I think people buy their tickets from us because we are very friendly, we always explain the games, and we have a history with the Lottery," Daniels said. "My dad invented the Jackpot Trio, and we had a $23 million Oregon's Game Megabucks winner back in the 1990s. We continue this business as his legacy, and I think he is looking down and helping us."
Mega Millions is one of two multi-state lottery games the Oregon Lottery offers. You can play Mega Millions in 44 states plus the District of Columbia and the U.S. Virgin Islands. Each play costs $2 to play.
To protect the health and safety of its employees and the public, the Oregon Lottery has temporarily closed the Salem and Wilsonville Lottery offices. Officials with the Lottery continue to monitor the COVID-19 situation closely. If players have a winning ticket, they can fill out a claim form on the Oregon Lottery website, https://oregonlottery.org/about/claim-prizes , and then mail in the signed ticket and claim form.
Players who have winning tickets of $50,000 or more, will need to make an appointment to come to the Oregon Lottery office in Salem. Call 503-540-1000 for assistance. As always, players should be certain to sign the back of their tickets.
Since 1985, Oregon Lottery players have won more than $38 billion in prizes.
Lottery officials recommend that you always sign the back of your tickets with each Oregon Lottery game you play, to ensure you can claim any prize you may win. In the event of winning a jackpot, players should consult with a trusted financial planner or similar professional to develop a plan for their winnings. Prize winners of more than $50,000 should contact the Lottery office to schedule an appointment to claim their prize.
Since the Oregon Lottery began selling tickets on April 25, 1985, it has earned more than $12 billion for economic development, public education, Outdoor School, state parks, Veterans services and watershed enhancements. For more information on the Oregon Lottery visit www.oregonlottery.org
###