Incredible lows to amazing highs at Plaid Pantry in North Portland
October 5, 2020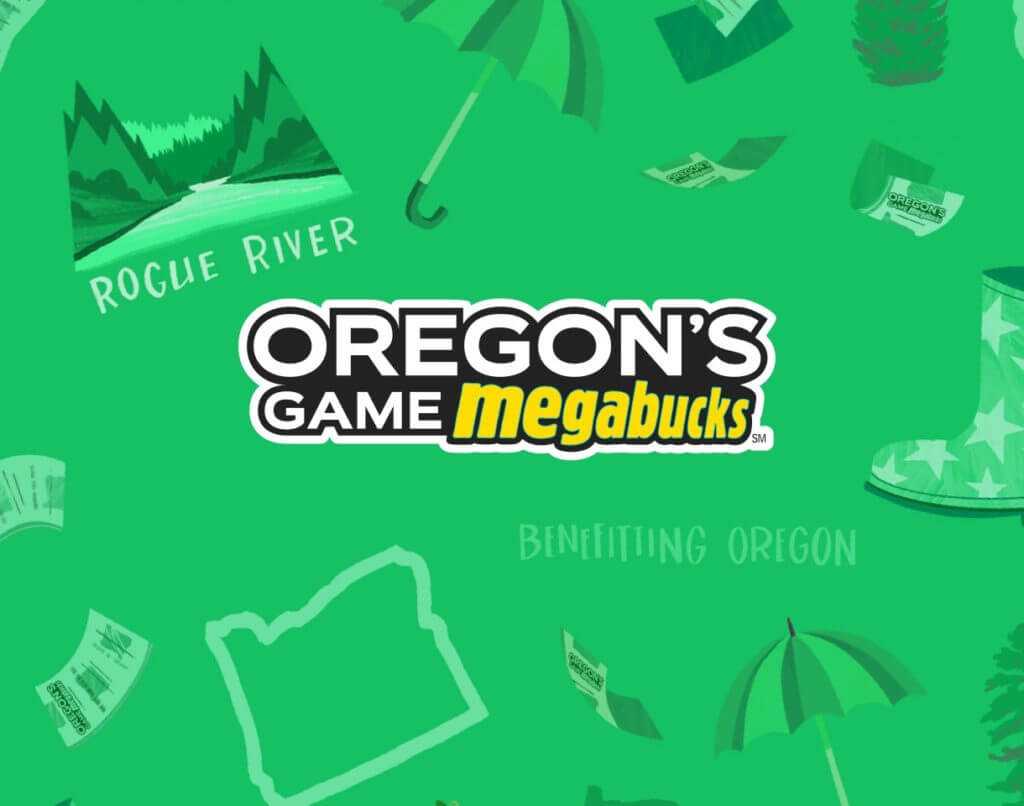 October 5, 2020 – Salem, Ore. – Just over two years ago in July 2018 the Plaid Pantry at the corner of N. Greeley and Rosa Parks Way was in the news for a fire that nearly destroyed the convenience store. Last week, however, they got news of a different type.
In a turn of good fortune, officials at Plaid Pantry found out that the same store sold a $5.7 million jackpot Oregon's Game Megabucks ticket to a regular customer.
"Plaid Pantry is thrilled to learn that one of our 104 Oregon stores sold the recent $5.7 million Megabucks ticket," said Jonathan Polonsky, CEO of Plaid Pantries Inc. "(The store) might have been considered by some to be an 'unlucky' store, has now become our 'luckiest' store. Congratulations to the winner from our over 700 Plaid employees."
Polonsky said the money from the 1-percent retail selling bonus of $57,000 would be put back into Plaid Pantry stores and the employees.
Christopher Sargent and his wife purchased the ticket at the Plaid Pantry store on Aug. 24 and simply forgot about it. The couple regularly purchases tickets. A month after purchasing the ticket he realized he had tickets in his billfold and thought he would check them.
"I went to the store on Monday, Sept. 28 to check the tickets," said Sargent. "The clerk wasn't sure what I'd won but he said, 'It looks like you need to go to Salem.'" Sargent went home and checked his numbers and realized the ticket he'd been carrying around in his billfold for a month was the winner of the $5.7 million Megabucks jackpot for the August 24 drawing!
Where does one put a winning Megabucks jackpot ticket? "I put it in a baggie and hid behind an Incredible Hulk action figure," said Sargent. "I figured it would be safe there."
Christopher and his wife, Gabrielle, came to the Lottery office in Salem on Sept. 29 to claim the prize. The couple chose to split the jackpot prize, and both selected the 30-year annuity payment option. After taxes, the couple will each receive a $64,600 each year for 30 years.
At this time, to protect the health and safety of Lottery employees and the public, the Lottery has temporarily closed the Salem and Wilsonville Lottery offices and continue to monitor the COVID-19 situation closely.
For now, prizes up to $50,000 should be claimed by mail. For prizes greater than $50,000, players need to make an appointment, just as Sargent did, to come to the Oregon Lottery office in Salem. Call 503-540-1000 for assistance.
The Oregon Lottery reminds players to always sign the back of their Lottery tickets, regardless of the game. In the event of winning a jackpot, they should consult with a trusted financial planner or similar professional to develop a plan for their winnings.
Since the Oregon Lottery began selling tickets on April 25, 1985, it has earned more than $12 billion for economic development, public education, Outdoor School, state parks, Veterans services and watershed enhancements. For more information on the Oregon Lottery visit www.oregonlottery.org