Oregon Lottery is open for play, but most prizes must be CLAIMed BY MAIL
Claim smaller prizes where you purchased or played your game. Big prizes ($50,000+) will require an in-person appointment in Salem. All other prizes can be claimed by mail.
Re-opening?
As we work together during Phases 1 & 2 of re-opening, we'd like to share some best practices to help you navigate new processes meant to ensure your staff's and customers' safety.
Below are some quick links to easy printable posters for your VLT's and establishment as well as other Reopening resources.
Please contact your Field Sales Representative for any questions or call Customer Service at 1-800-766-6789. We welcome any feedback that can help us assist you and your staff during this time.
Reopening Information for Retailers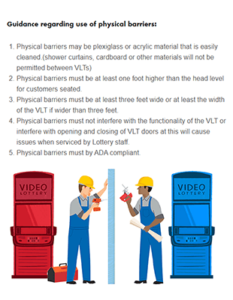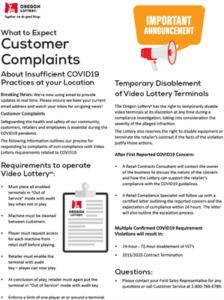 For retailer use only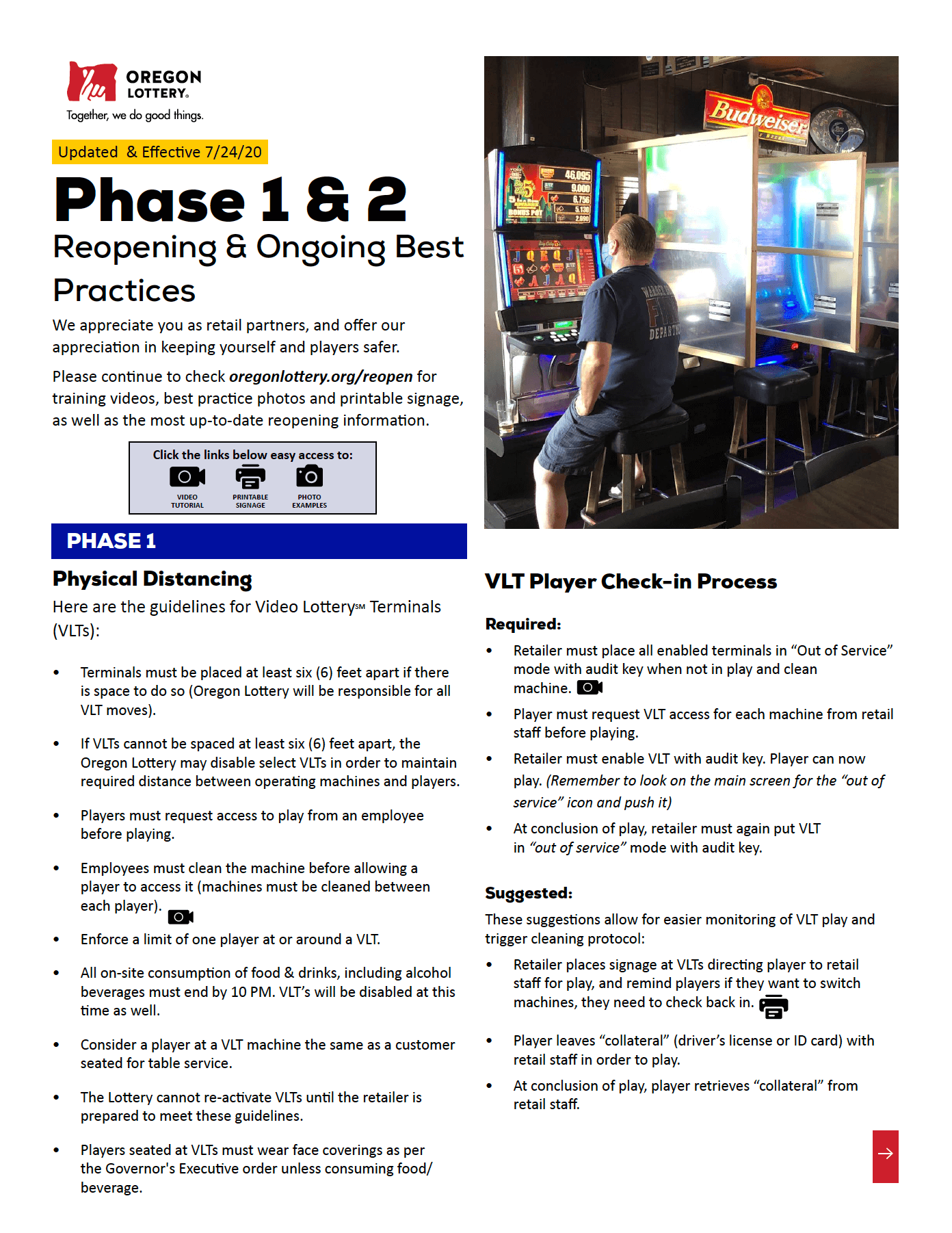 Printable Signage
Now Open Banner
English
Spanish
4′ x 3′ Vinyl Banner. PDF template may be sent to any local vinyl banner shop to produce outdoor banner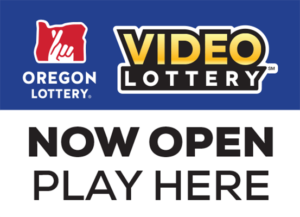 Welcome Back Sign
English
Spanish
Tabloid size (11″ x 17″) suggested placement in very visible entry area for players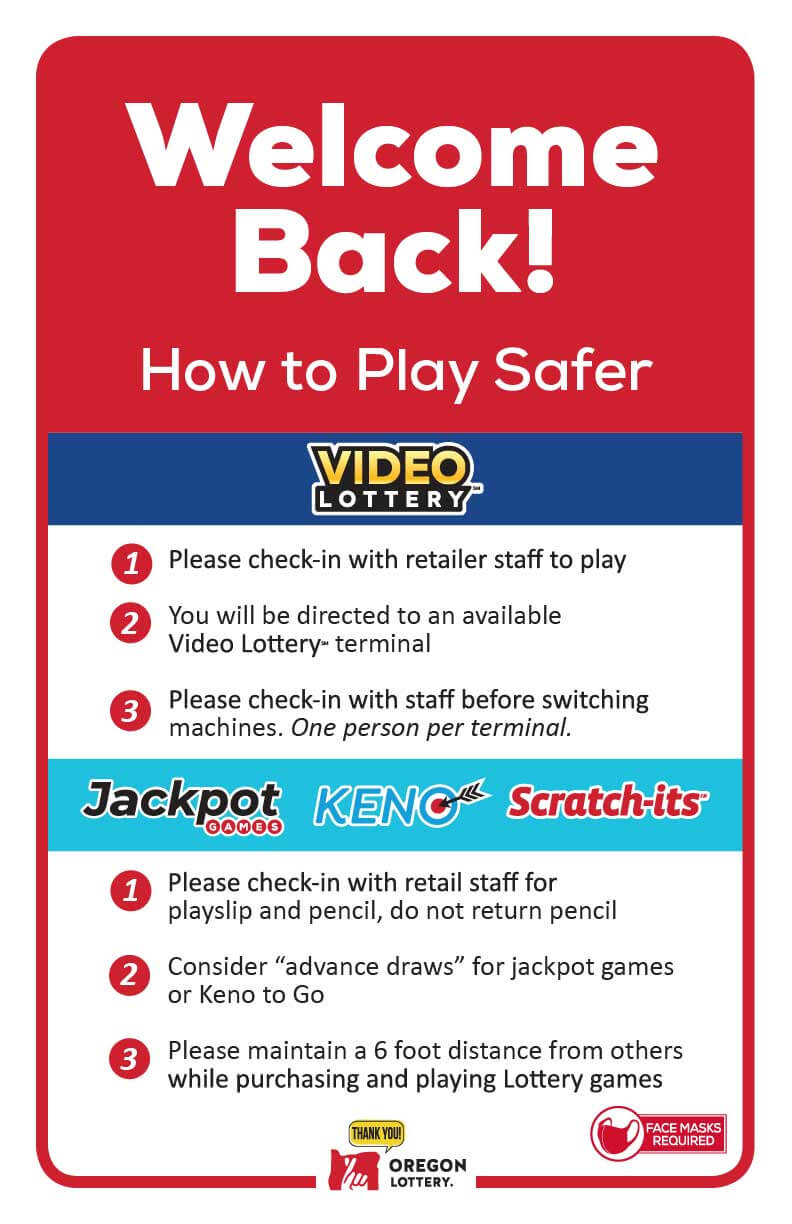 Welcome Back Sign – VL Only
English
Spanish
Tabloid size (11″ x 17″) suggested placement in very visible entry area for players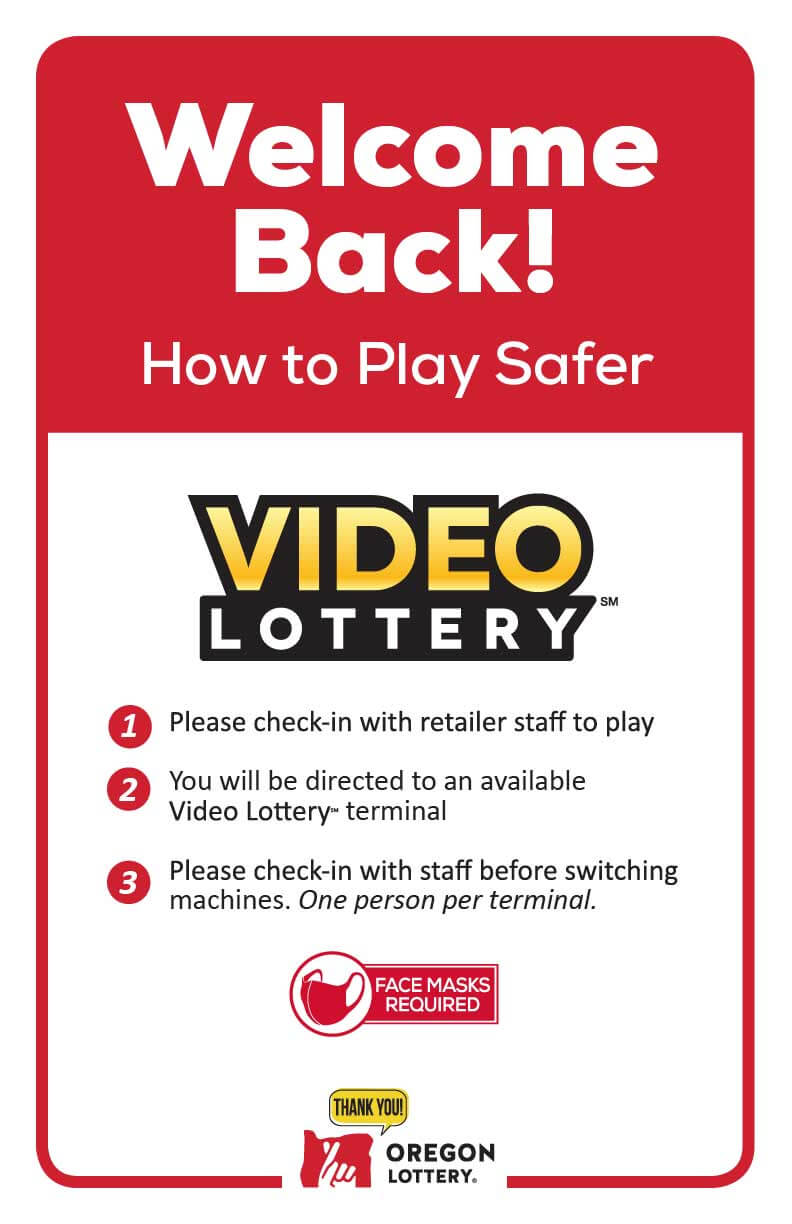 Practice Physical Distancing Sign
English
Spanish
Chinese
Letter-size sign to be placed on or around gaming area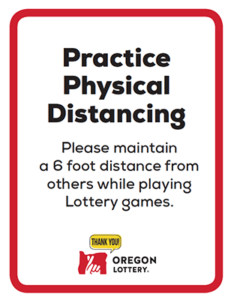 Machine Is Ready Sign
English
Spanish
Chinese
Letter-size sign to be placed on VLT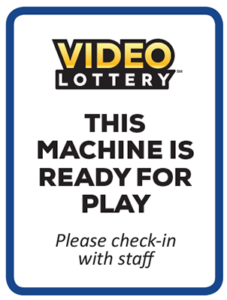 Winner Claims Poster
English
Spanish
Letter-size sign to be placed in "winner's frame" or other area visible to player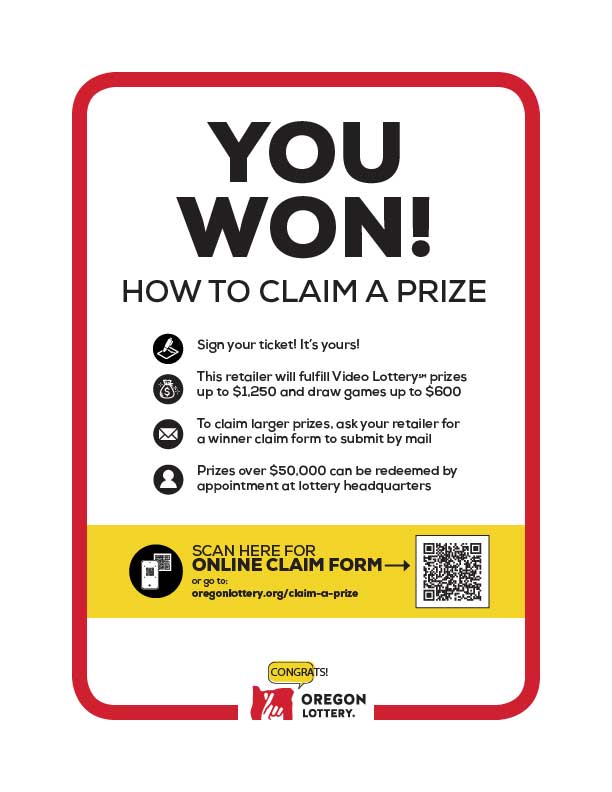 Video Lottery FAQs
Currently individual counties are working with the Governor's office and public health officials to reopen for business. As this phased process takes effect, Video Lottery terminals will be turned back on at establishments that can follow new guidelines meant to enhance staff and customer safety. These guidelines address topics such as space between terminals, new cleaning protocols, limits on the number of people on or near a terminal, and more.
If you are located in a county approved to reopen, read more about the new guidelines by downloading the Best Practices PDF above. Feel free to reach out to your Field Sales Representative or Customer Service at 800-540-1000 for additional information.
The Lottery's administrative rule governing re-enabling VLTs during reopening phases is available here.
The Department of Revenue has authorized a delay in the collections of the 20-21 annual amusement device tax and the 19-20 4th quarter additional amusement device tax. The annual amusement device tax for the 20-21 year was previously scheduled for June 24, 2020 and the 4th quarter amusement device tax was previously scheduled for July 8, 2020. The collection of both taxes is now scheduled for Wednesday, October 14, 2020.
Questions about the amusement device tax or other related questions should be directed to the Department of Revenue at 503-378-4988 or 800-356-4222.
Yes. At the direction of the Oregon Department of Revenue, the Lottery will collect these fees as part of the April 22 EFT draw. Approximately 550 Video Lottery retailers will be affected. Read more details here.
No. Unfortunately, there are no plans or funds in place to compensate lost revenue during this unprecedented suspension of play, either for retailers or the Lottery itself.
In addition to ongoing communications from your Field Representative, the Lottery will send periodic emails to the addresses we have on file. We encourage our retail partners to verify and update their contact information as necessary so they don't miss important updates.
With the disabling of VLTs (Video Lottery Terminals) at retail establishments across the state based on the Governor's executive order, Oregon Lottery has suspended the adding and removing of VLTs based on retailer sales performance for the remainder of calendar year 2020.
This pause will allow Oregon Lottery to introduce a new way of looking at VLT performance.  With the new contract year beginning Sunday, June 28, 2020, Oregon Lottery video retailers will move to a commission structure based on dollars played.  To better align equipment management decisions to this model, Oregon Lottery will develop and distribute new thresholds for equipment management at retail later this year.  Field Sales Representatives will distribute and explain the new equipment management policy to retailers later this Summer.
Yes, there are several reasons why VLTs should remain powered up including important security reasons. Oregon Lottery's central video gaming system needs to communicate digitally with all lottery equipment on an ongoing basis. Turning the power off prevents this communication and our ability to monitor security risks. It also prevents us from performing software updates and installation of new games.
Once the current situation resolves, terminals that have not been powered will require hard reboots from a powered-off state. This can cause problems with many terminals including touch screen calibration changes and burnt out fuses. Ordinarily these are issues that a Lottery field technician can remedy quickly. However, when we re-enable the entire state, our field technicians will be understandably busy and may not be available for immediate assistance. Keeping the terminals powered now helps ensure you'll be back to normal business as soon as possible after Video Lottery is re-enabled.
Read the recent "Power On" Information you received from the Lottery.
The cost is very low.
The cost of electricity to operate each VLT is approximately $11.81 per year. A retailer with six VLTs would expect to pay, on average, $70.86 for electricity to power the terminals each year. This is an average based on current cost per kilowatt hour for the state of Oregon and the average kilowatt per hour usage of our terminals. Different power companies may charge additional fees that are not included here.
Video Lottery retailer EFT for week ending March 21, 2020
Oregon Lottery recognizes the financial hardships our retail business partners are feeling in these uncertain times. We have decided to postpone the Video sales EFT draw currently scheduled for Wednesday, March 25, 2020 (for Video sales the week ending March 21, 2020) until April 22, 2020.  The sales numbers will include any outstanding cash slips through the shut-down.  Any retailer wishing to make a payment sooner or pay in-full should contact Hotline for further instructions.
Yes.
Your Field Sales Representative will be in touch this week to offer a payment plan, if desired, for the invoice amount. The Oregon Lottery will offer a payment plan enabling you to extend payments for up to six months. If you choose a payment plan, you will be asked to sign a payment plan agreement which must be signed and returned to the Oregon Lottery no later than Wednesday, April 8, 2020. Retailers who do not sign a payment plan will pay the full invoice amount on April 22, 2020, by EFT draft.
The EFT postponement will be applied to Video sales only; Oregon Lottery will still EFT draw for Lottery Traditional sales (i.e. Scratch-it, Keno, Megabucks, etc.).
General FAQs
For now, any prize under $50,000 should be claimed by mail. For prizes $50,000 or more, players should call the Oregon Lottery at 503-540-1000 to make an appointment to claim their prize at the Salem office. As always, players should be certain to sign the back of their tickets.
Yes. Our Gaming Operations department plans to continue service at retail locations still selling Lottery products.
Yes, the letter and contracts will have to be signed after the fact. That would delay a retailer getting their approval letter, copy of the contract and certificate of authority. Nichole Applebee at 503-509-3520 can answer questions related to this.
The Oregon Lottery will waive the network line charge for all retailers for the months of April and May 2020.
Governor Brown recently launched a Coronavirus Small Business Resource Navigator to help connect small businesses to financial support that might be available to them during these challenging times. Please visit www.oregon4biz.com for more information. Additionally, you may contact your congressional representatives for assistance navigating the many changes at the federal level. Visit house.gov/representatives/find-your-representative to find contact information.